Sport
Sport in Brief: Bjelland's Brentford blues
---
This article is more than 8 years old.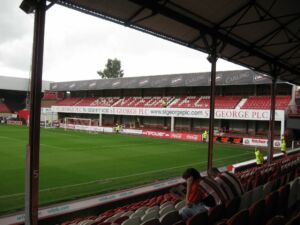 Brentford's new Danish record signing Andreas Bjelland had a nightmare debut last week against lowly Oxford United in the Capital One Cup. Not only did his side lose 0-4 at home, but the 27-year-old defender suffered serious ligament damage in his knee that will see him miss the rest of the season and possibly Euro 2016.
Badminton success
Denmark's two-medal haul at the 2015 World Championships in Jakarta, Indonesia has been deemed a success by the Danish Badminton Association. In the men's singles, Jan Ø Jørgensen secured a bronze medal, while Christinna Pedersen and Kamilla Rytter Juhl won silver in the women's doubles.
High hopes for hurdler
Denmark's biggest medal hope at the World Athletics Championship, which starts in Beijing on Saturday, is the 400-metre hurdler Sara Slott Petersen, who has the third fastest time this year. The final takes place on Wednesday at 14:10 and can be seen on DR3.