News
New tech tool to save time and money in construction industry
---
This article is more than 8 years old.
App will optimise drying of building projects and reduce the risk of mould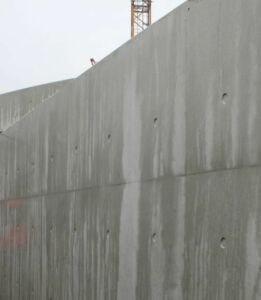 The technological institute Teknologisk Institut has developed a new web-based tool for optimising the process of removing moisture during construction projects, which could lead to savings in money and electricity and improved build quality.
Space for huge savings
Thomas Juul Andersen, an architect and project leader at Teknologisk Institut, emphasises there is space for huge savings thanks to the innovation.
"Dealing with dampness and the associated energy consumption can account for up to 70 percent of the combined energy use on building sites, so it is a major energy drain that we can hopefully contribute to reducing," he said.
"With the new tool you can get a lightening fast estimate of how to dry out dampness in constructions during the building process in the most energy efficient way – directly on your mobile or work computer."
The user enters information on the structure that is to be dried out and the program shows the advantages and disadvantages of different drying methods.
According to Andersen, using the tool can also ensure higher quality on building sites.
"Inadequate drying is harmful because of the increased risk of, for example, mould in the constructions," he said.
"The tool can ensure complete drying while optimising time and energy consumption so that both are kept to a minimum. The alternative is that you dry out 'too much' to be on the safe side, which takes longer and uses much more energy."