Bars
This microbrewery can mix it with the best!
---
This article is more than 8 years old.
Marvel at Mikkelers beer cocktails at Mikropolis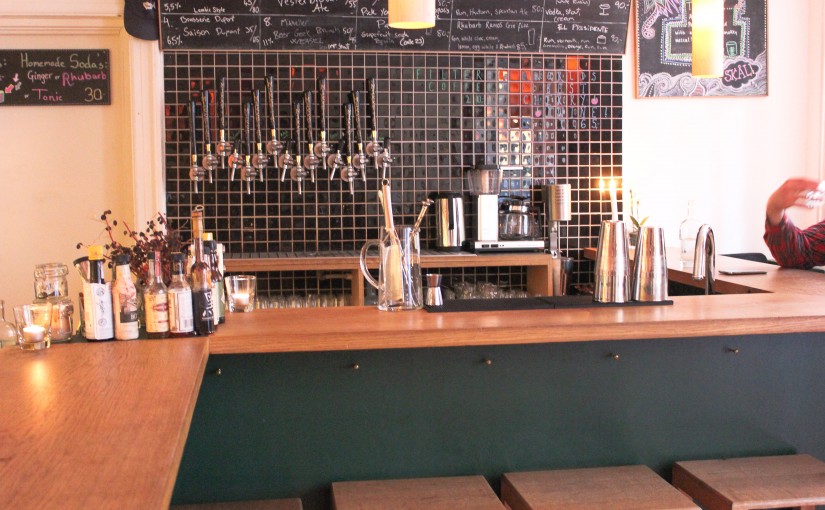 Looking for a new bar? Well just you wait and see what Mikkeller has come up with this time: Mikropolis is one in a million!
Managed by Morten Bruum and co-owned by Denmark's premier brewer, this peculiar microbrewery-come-cocktail bar near the Lakes will leave you (apart from a little bit tipsy) with your jaw on the floor. Quite simply, the flavours I had the pleasure of partaking took my palate to previously unparalleled peaks – if you'll excuse the alliteration but I nearly peed myself with excitement.
Little room, lots of vroom
This small bar just goes to prove that you should never underestimate something based on its size. And it seems to like it that way. Not prone to self-promotion, it hides in the shadows or, if you like, the memories of the lucky ones who stumble upon the same sensations we sampled (szzzzzz, here we go again) that starry, starry night.
Supplying the vroom vroom is Mr Bruum, whose beer cocktails for one of the pre-openings of Mikkeller were so spectacularly successful, they earned him a bar. Mr M was so impressed, he proposed Bruum should open a new premises to continue with his experiments. And they were right to trust him.
Cocktails on tap
I never thought anyone could make so many different drinks and use so many ingredients until I arrived in Copenhagen – the men here sure know how to impress you with their cocktails. And Mr Bruum, with already 20 years' experience, is an unquestioned master. All his creations are original and extraordinary – just don't be coming if it's the old classics you're after. The mojito got the heave-ho before the get-go.
First of all, have you ever tried draft cocktails? As in cocktails on tap, like it was beer? Well this is your chance to enter a whole new world. It might strike you as a cheap manoeuvre, but it is just another way of doing it, and you will dig it. Bruum explains it takes most of the time to prepare the mixture – particularly the fruits that need to be fresh and organic for an optimum taste. "It allows the flavours to blend more," he explains.
Mystical meets tropical
The decoration of oak tables and benches is simple but fresh. Kind of mystical meets tropical, with candles that make a dim warm atmosphere, ideal for romantic dates I would say.
At the bar you can appreciate a variety of micro-distilled products from all over the world that they personally source. They do not make their drinks with well-known alcohol brands, rather they opt for the rare and bizarre, but always of high quality.
Thank you Mr President!
'Mandela' is a White Russian thought in a different way. "We were a bit cheeky when we formulated this one," Morten explains. It shares both the benefits of beer and vodka. A thick, yet soft white texture on the top (I looked like somebody out of a 'Got Milk' ad after my first sip) and a black substance at the bottom. Sour and creamy, it was exquisite and not my last one!
Also worth trying are 'Rhubarb Ramos Gin Fizz', a white foamy chocolate mystery; 'Ginger Top', which combines a home-made fresh ginger soda with Jamaican rum to generate sensational sourness; and 'Paloma', which mixes grapefruit with tequila for a formidable citric experience.
Mandela would have approved of lending his name to such a worthy drink. Just like his initial vision, it started off small, but it eventually ushered in a brave new world of discovery.