News
Danish police asking for better ammunition and firearms training
---
This article is more than 8 years old.
After the February terror attack in Copenhagen, the National Police are proposing several reforms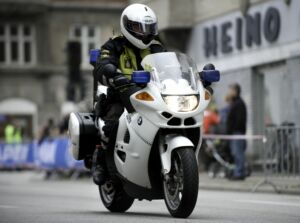 The Danish National Police has requested better ammunition and upgraded firearms training, Jyllands-Posten reports.
On Thursday, it sent a proposal to the Justice Ministry with several recommendations based on an evaluation of the February terror attack in Copenhagen.
The National Police suggests that that both general police service pistols and machine guns are upgraded "to ensure a safe, fast and effective pacification of an attacking perpetrator wearing protective gear".
New firearms training
Following the terror attacks, the police's overall assessment revealed the two police officers who were injured by gunfire in front of the Jewish synagogue in Krystalgade had not completed the mandatory annual firearms training.
In June 2015, the police decided the training should be aligned with the "revised national concept", which includes an assessment of mental abilities and which will be gradually implemented by autumn 2016.
The Copenhagen terror attacks took place at Krudttønden in Østerbro and in front of the Jewish synagogue in the city centre on February 14 and 15.
The perpetrator, Omar El-Hussein, was shot by the police.