News
Bella Center boycotting Copenhagen taxi companies
---
This article is more than 8 years old.
The conference centre complains some taxi drivers provide very poor service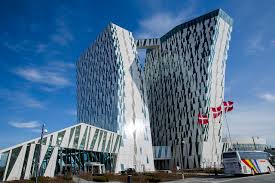 Bella Center, the exhibition and conference centre – along with three large Copenhagen hotels operated by its owner, the BC Hospitality Group – have decided to boycott several taxi companies due to frequent complaints from guests.
One of the companies on the black list is Taxi Nord.
According to Allan Agerholm, the CEO of the BC Hospitality Group and the deputy chairman of HORESTA, the national association for the hotel, restaurant and tourist industry, some taxi drivers drive in dirty cars, are unwilling to open doors for customers or help them with luggage, and refuse to drive short distances.
READ MORE: Danish taxi drivers demonstrating against Uber
Not a rocket science
After receiving many complaints about the poor service, the Bella Center and the three hotels have decided to only co-operate with the 4×27 and 4×35 taxi companies, which have agreed to follow HORESTA's standards of conduct.
"We are asking only for a few simple things: that the taxi drivers keep their cars clean, drive sensibly and behave politely," Agerholm told Metroxpress.
"It is not rocket science, but common sense."