News
Sending an express letter in Denmark to double in price
---
This article is more than 8 years old.
Price to shoot up from 10 to 19 kroner next year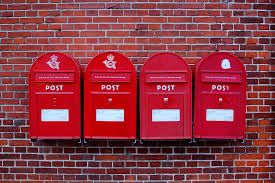 The price for sending express letters in Denmark will almost double from 10 kroner to 19 kroner next year, Kristeligt Dagblad reports.
Express letters (A-letters) are guaranteed to be delivered by the following day.
The cost for delivering priority letters will increase due to fewer people using the service.
"We are aware the price increase is very significant, but it reflects the cost of a quick delivery," Henning Christensen, the head of PostNord Denmark, told Kristeligt Dagblad.
According to PostDanmark, an average Danish family sends less than four priority letters a year.
The effects of digitalisation
The number of distributed express letters has plummeted by 82 percent since 1999 due to digitalisation, while non-priority mail, such as sending packages, has become the most sought-after postal service.
Sending a 50 gram priority letter will cost 25 kroner within the EU and 30 kroner to the rest of the world.
Using the standard mail, sending a 50 gram letter will cost 8 kroner within Denmark, 16 kroner within the EU and 19 kroner for the rest of the world.