News
Danish government announces reform of benefits: It should pay to work
---
This article is more than 8 years old.
Job reform has been in the works since autumn 2013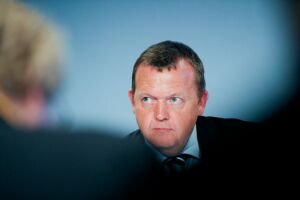 Today the government will introduce the first phase of its long-awaited job reform by introducing a cap on the amount people can receive in welfare benefits, including the unemployment benefit 'kontanthjælp', DR reports.
In 2013, Lars Løkke Rasmussen announced Venstre's plans to change the rules so they motivate people to get off benefits and back into work.
"We need an 'it-should-be-worth-it-to-work reform'. Let's call it a job reform," he declared at the party's annual conference two years ago.
"We might as well call it Job Reform 2015, because we probably need to get to the other side of the general election before we can implement it. But then we will do it!"
READ MORE: Kontanthjælp recipients could do better at Netto
The reform will mean there will be a limit on the amount of money citizens can get from the state in the form of unemployment benefits, child benefits, housing benefits and childcare subsidies.
Recipients of unemployment benefits will not be able to receive more in welfare than the equivalent of 80 percent of a monthly salary of 18,500 kroner – in other words 14,800 kroner.
In the spring of 2016, the next phase of the government's job reform, a reduction of the tax burden on those with low income, is expected to be implemented.