News
Danish police reveal extent of speed camera van use
---
This article is more than 8 years old.
Fines totalling 21.6 million kroner have been issued on just two roads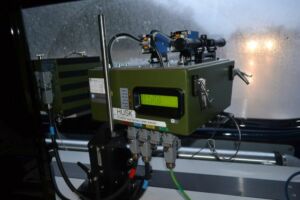 Police across the country have intensified their use of vans equipped with speed cameras this year, and Metroxpress has found out just how snap-happy they've become.
READ MORE: Government looking to scrap speed trap vans
The newspaper has obtained information about the location of speed camera vans and the value of the fines they have issued in the Copenhagen area and in eastern Jutland. On some roads speeding fines for more than 10 million kroner have already been issued this year.
P Knudsens Gade and HC Andersens Boulevard in Copenhagen were the roads where the most speeders were caught, with more than 9,000 tickets being issued in each location for a total value of 21.6 million kroner.
Grenåvej north of Aarhus was the road in eastern Jutland with the most heavy-footed motorists – 2,013 tickets were issued to a value of 2.3 million kroner.
But Michael Henningsen, a deputy police inspector at East Jutland Police, said it wasn't about the money but road safety.
"The purpose of our camera vans is to make the roads safe and secure by lowering speed and avoiding accidents. When we can issue so many fines on one stretch, then it's a sign that people drive much too fast on Grenaavej and we as the police should of course do something about it," he said.
"We are measured by how many hours our camera vans are on the roads, and not by how many tickets we issue."