News
ECCO, Fakta and sustainable fashion producer among the CSR Award winners
---
This article is more than 8 years old.
Neutral.com took home the coveted CSR Abroad Prize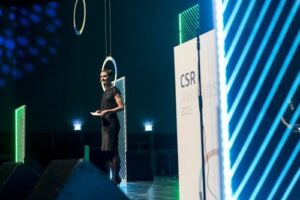 The top Danish CSR (Corportate Social Responsilbility) efforts of the year were recognised at the 2015 CSR Awards held in Vejle yesterday. Hosted by the CSR Foundation, the CSR Awards celebrate the best examples within the Danish CSR community.
Neutral.com, which produces sustainable fashion and textiles in India for the Danish market, won the most coveted award, the CSR Abroad Prize, for its ability to embrace sustainable work throughout its entire value chain.
READ MORE: Danish companies battling for CSR prize
Princely prize
Other prizes were awarded to companies such as the shoe producer ECCO, the supermarket chain Fakta and Restaurant Dronning Louise.
"CSR is increasingly becoming an important part of work for the most visionary leaders and the companies they run," said Maria Bøge, the head of CSR Fonden. "But the many strong results are promoted all to rarely."
"So it's important that this work is focussed on and that we celebrate the good examples like we do here at the CSR Awards."
The business and growth minister, Troels Lund Poulsen, Prince Joachim and actress Connie Nielsen were among the dignitaries at hand to present the winners with their prizes.