General
October Art: Don't give this the Freudian slip!
---
This article is more than 8 years old.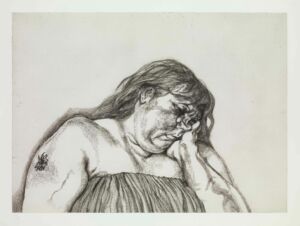 A Closer Look
ongoing, ends Nov 29; Louisiana Museum of Modern, Gl Strandvej 13, Humlebæk; open Tue-Fri 11:00-22:00, Sat-Sun 11:00-18:00; tickets: 115kr; louisiana.dk

Take a close look at one of Britain's most influential and talented artists.
Post-1982, Freud mostly focused on graphic pictures and this exhibition consists of 52 intriguing black and white body sketches he made during that period.
Overall it is a fascinating and powerful study of the human body you don't want to look away from.
The exhibition is part of the Louisiana 'On Paper' series and is a follow-up on a retrospective of Lucian Freud at Louisiana in 2007. (LK)

CW Eckersberg
Oct 8-Jan 24; SMK; open Tue-Sun 10:00-17:00, Wed 10:00-20:00; free adm
The works of the 'father of Danish painting', CW Eckersberg, are coming to SMK where an extensive exhibition will honour his impressive compositions and realistic works. (LK)
Learning from Japan
opens Oct 8; Designmuseum Danmark, Bredgade 68, Cph K; Tue-Sun 11:00-17:00, Wed 11:00-21:00; 100kr
Explore the highly influential relationship between Japanese and Danish design. The exhibition will show many crafts, that are rarely shown in public, so this is definitely worth a visit! (LK)
Nowton: Sue Pollen
Oct 24-Dec 13; Gentofte Hovedbibliotek, Hellerup; open Mon-Fri 10:00-20:00, Sat-Sun 11:00-16:00; free adm
Discover the world before the modern man. Pollen presents beautifully simple and minimalist sculptural works that seem completely naked, but inherit a story of birth and evolution. (LK)
Transformations
Oct 17-Jan 31; Moderna Museet, Malmö; open Tue-Sun 11:00-18:00; 70kr
The innovative exhibition features art that triggers thoughts about life and death, and imagination and play, in a totally new way. It offers a mobile app that allows visitors to take a journey through time. (LK)