News
Novo Nordisk head named best boss in the world
---
This article is more than 8 years old.
Lars Rebien Sørensen the best-performing CEO, according to Harvard Business Review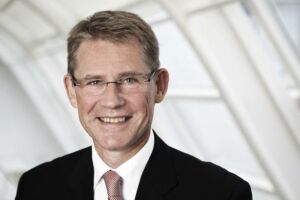 Lars Rebien Sørensen, the head of the Danish pharmaceutical giant Novo Nordisk, has been named the best CEO in the world, according to the Harvard Business Review (HBR), which ranked the world's top 100 best-performing CEOs.
One of the reasons for Sørensen's high standing is Novo Nordisk's decision to offer insulin at a considerable discount in developing nations, as is its soft and transparent lobbying actions and animal testing policy.
"This is a huge pat on the back for all employees at Novo Nordisk," said Sørensen. "This acknowledgement is testament to the fact that I am CEO of a company with dedicated employees striving to defeat diabetes and other serious chronic conditions."
"I am especially pleased to see that success today is not just measured by financial performance, but also on how you can achieve your goals in an environmentally-friendly, socially responsible and sustainable way."
READ MORE: Novo Nordisk insulin finally approved in the US
Social responsibility
From a strictly financial perspective, Sørensen is ranked 6th, but parameters such as social responsibility and environmental aspects have propelled the Dane to the top of the rankings.
Aside from Sørensen, HBR's list included two other Danes. Lars Rasmussen, the head of medical device company Coloplast, was ranked 17th, while Kasper Rørsted, the head of the German consumer and industrial company Henkel, was ranked 18th.
See HBR's list of the top 100 best-performing CEOs in the world here.