News
Danish IT firm sold off to US marketing leader
---
This article is more than 8 years old.
Gravity4 paid up to 335 million kroner for Conyak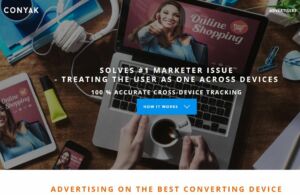 The Danish IT firm Conyak has been sold to the San Francisco-based company Gravity4, the world's first high frequency marketing cloud.
Conyak, which specialises in dynamic creative optimisation and has been developed over the past two years, was sold for somewhere between 186-335 million kroner.
"Over the past two years, our efforts to develop a disruptive, game-changing cross-device digital marketing platform have been rewarded by continuously increasing customer adoption," said Christian Sundgaard, the CEO of Conyak.
"We are experiencing rapid growth in Northern Europe and we're excited to amplify these gains as part of the Gravity4 family globally. Conyak's goal has always been to ensure customer success by leveraging one-to-one marketing, and we are looking forward to taking our platform to the next level as part of the Gravity4 Marketing Cloud."
READ MORE: Danish investment firm snaps up UK solar park
Staying in CPH
Conyak's software improves opportunities for advertisers to communicate directly with consumers via an algorithm which tracks what consumers click on across platforms such as smartphones, tablets or laptop computers.
According to Gravity4, its new Danish subsidiary will remain in its current offices in Copenhagen for the time being.