News
Novo Nordisk lashes out at the government's austerity plans
---
This article is more than 8 years old.
Cutting of funds has pharmaceutical giant reconsidering the nature of its future investments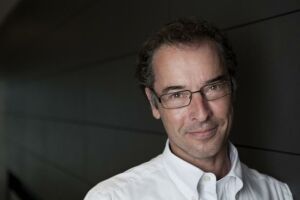 The government's plan to cut a billion kroner of funding for university research has the pharmaceutical company Novo Nordisk warning of the potential consequences.
Cannot justify their location
Novo Nordisk and business group Dansk Erhverv collaborated on an editorial in Berlingske today to protest against the proposed cuts.
"At Novo Nordisk, two-thirds of our colleagues come from major universities in the metropolitan region," said Mads Krogsgaard Thomsen, the chief scientific officer at Novo Nordisk.
According to Thomsen, "if the valuable connection to public research and quality education is not maintained", Novo will have to reconsider the nature of its future investments.
Not the first time
The government's budget proposal calls for appropriations for public research to be cut by 1.4 billion kroner, or 8.5 percent next year.
This is the second time in recent months that Novo Nordisk has lashed out at the government. In September, the company protested about the government's plans to cut 3.3 billion kroner slated for universities and business schools.
At that time, the education and research minister, Esben Lunde Larsen, said that Novo Nordisk needed to show solidarity in times of austerity.
Students also unhappy
Responding to the current dust-up with Novo Nordisk, the business minister, Troels Lund Poulsen, said that the government is attempting to improve conditions for all Danish companies.
"It is not that we are not prioritising business," he said. "I am sorry if this is a hidden threat that [Novo Nordisk] will stop investments in Denmark. I hope that will not be the case."
READ MORE: Government proposes budget plan for 2016
Thousands of students plan to protest the government's education austerity plans this Thursday at Christiansborg's Slotsplads.