News
British Airways launches new route between Billund and London Heathrow
---
This article is more than 8 years old.
The airline will fly the route 11 times per week, starting on 3 May 2016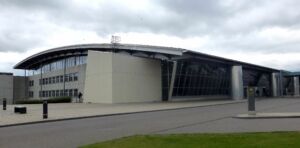 British Airways has announced a new route between Billund Airport and London Heathrow that will open on 3 May 2016, reports check-in.dk.
To begin with, BA will fly to Billund, Denmark's second largest airport, 11 times a week from London Heathrow Terminal 5, the main hub of the airline's global route network.
Flights will operate using a combination of Airbus A319 and A320 aircraft and will be scheduled to link to principally flights to and from North American destinations.
Billund Airport currently operates routes to London Stansted with Ryanair and to London City Airport with Sun-Air, a franchise of British Airways.