News
Novo Nordisk unveils strong financial results
---
This article is more than 8 years old.
Operating profit soared by 51 percent to 38.3 billion kroner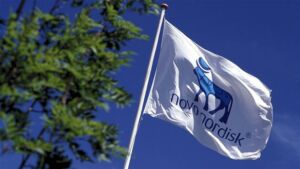 The Danish pharmaceutical firm Novo Nordisk has revealed financial results showing an increased operating profit of 51 percent to 38.3 billion kroner for the first nine months of 2015.
The result was spearheaded by the sales performance of its products Victoza and Levemir, while have increased considerably in North America (33 percent) and China (26 percent.)
"We are satisfied with the results of the first nine months of 2015. Sales growth was primarily driven by Victoza aided by the high growth of the GLP-1 market," said Lars Rebien Sørensen, the company's CEO.
"In the third quarter, a significant milestone was achieved with the US FDA approval of Tresiba, and we look forward to launching Tresiba early 2016."
READ MORE: Novo Nordisk insulin finally approved in the US
Holding firm
Despite the progress, Novo Nordisk revealed that the company decided against upgrading its expected financial results for the entire year due to currency issues.
The news comes about a month after the firm announced that the US health authority, the FDA, had approved two of its products – Tresiba and Ryzodeg – for the treatment of diabetes in the American market.