News
Crown Princess Mary victim of online identity theft
---
This article is more than 8 years old.
The UK tabloid newspaper Daily Mail has reported Mary had an alleged falling-out with her siblings based on false Facebook posts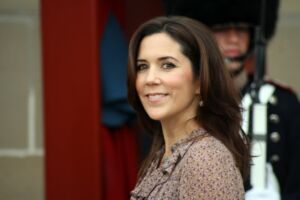 The Danish Royal Family have issued an official statement disclaiming rumours about Crown Princess Mary and two of her siblings that were published by the UK tabloid newspaper The Daily Mail on Monday, reports Berlingske.
According to the newspaper, Crown Princess Mary had a falling-out with her sister Patricia Bailey and brother John Donaldson, who allegedly "did not bother to ask" her to join them on a holiday trip to Rome.
Lene Balleby, the Royal House press officer, condemned the story as untrue and said it was the result of a serious case of online identity theft.
Fake Facebook profile
In the criticised article, entitled "Is Princess Mary of Denmark embroiled in a bitter family feud?", the Daily Mail cited Facebook posts that came, according to Balleby, from a fake profile of someone pretending to be Mary's brother John.
Balleby said the Royal Family rarely feels the need to deny or comment on gossip in the media, but in this case, "an obvious abuse", they decided to react.
Two weeks ago, the Danish Royal Family publicly denied claims in an article published by the Danish magazine Her&Nu that Princess Marie, the wife of Prince Joachim, got her breasts enlarged in Lithuania.