News
Nordic nations committed to reaching ambitious agreements at COP21
---
This article is more than 8 years old.
Countries to contribute more than 6.8 billion kroner to the Green Climate Fund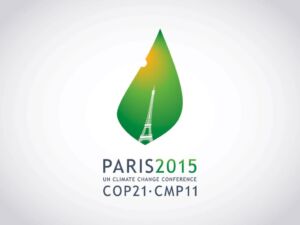 The Nordic climate and environment ministers have signed a joint statement committing their countries to an ambitious climate action at the 2015 Paris Climate Conference.
Denmark, Finland, Greenland, the Faroe Islands, Iceland, Norway, Sweden and Åland will stand together to reach a global and legally binding agreement that aims to limit the global temperature increase to two degrees Celsius.
Historic opportunity
"COP21 in Paris is a historic opportunity to show global leadership and a shared commitment to focus on climate change", stated the climate and environment ministers, who met in Reykjavik, Island.
"Our experience shows that effective reduction measures can be achieved without compromising economic growth and social development."
"Climate action may improve economic performance, encourage investment and innovation, create jobs and have a positive impact on other areas such as health and security."
READ MORE: Denmark part of global agreement for sustainable development
Climate changes in the Arctic
The ministers worry that increased melting of the Greenland ice sheet, resulting in a rise in water levels in the oceans, will have serious consequences for low-lying coastal regions worldwide.
"The change we see in the Arctic represents a fundamental threat to global ecosystems and communities, which ultimately will affect the living conditions of people and fauna worldwide, with dire consequences for the poorest and most vulnerable," said the ministers in a joint statement.
The Nordic countries have also pledged to contribute more than 6.8 billion kroner to the Green Climate Fund.
READ MORE: Report: Denmark will be submerged if all the available fossil fuels are burnt
COP21 in Paris
The 2015 Paris Climate Conference will, for the first time in over 20 years of UN negotiations, aim to achieve a legally binding and universal agreement on climate, with the aim of keeping global warming below 2°C.
Some 50,000 participants including 25,000 official delegates from governments, UN agencies, NGOs and civil society are expected to attend the 21st session of the Conference of the Parties to the United Nations Framework Convention on Climate Change (COP21) from November 30 to December 11.