News
No socialists under the mattress, says Danish PM
---
This article is more than 8 years old.
Lars Løkke Rasmussen rejects Bernie Sanders' claims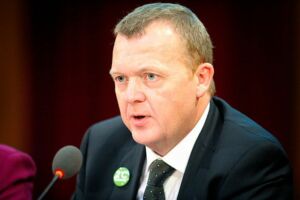 US Democratic presidential candidate Bernie Sanders often uses Denmark as the model to explain his preferred brand of what he calls 'democratic socialism'.
However, Danish Prime Minister Lars Løkke Rasmussen took exception to the 'socialism' tag in a speech that he gave last Friday evening at Harvard's Kennedy School of Government.
"I know that some people in the US associate the Nordic model with some sort of socialism," Rasmussen said.
"I would like to make one thing clear. Denmark is far from a socialist planned economy. Denmark is a market economy."
Freedom to dream
Rasmussen called the Nordic model "an expanded welfare state that provides a high level of security to its citizens", adding that it is "a successful market economy with much freedom to pursue your dreams and live your life as you wish".
Sanders' platform calls for higher taxes and more spending on social welfare – especially a single-payer healthcare system. Rasmussen said that he doesn't view those ideas as socialism.
READ MORE: Denmark features in US presidential debate
Rasmussen went on to say that the level of disagreement between the main Danish political parties is relatively low. He pointed out that his centre-right party visited the US Democratic Convention four years ago – at the same time that his main rival on the left, Helle Thorning-Schmidt's Socialdemokraterne, were invited to the same convention.
Close enough to perfect
Nevertheless, Rasmussen said he had no objection to Denmark being upheld as a political ideal.
"It is definitely not a perfect country, but it is close to it perhaps," he said.
Others have noted that Sanders' definition of 'socialism' is different from the textbook one of the government owning all means of production. Sanders and others use the designation to identify  market economies with a comprehensive and generous welfare state.