News
Danes still buying Volkswagens despite emissions scandal
---
This article is more than 8 years old.
October sales up for beleaguered automaker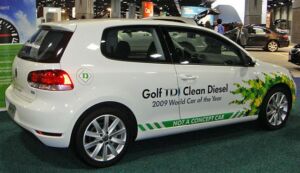 Although over 90,000 cars in Denmark are affected by the Volkswagen emissions scandal, the automaker's market share in the country actually increased last month.
According to industry magazine Motor, Volkswagen's official importer Skandinavisk Motor Co (SMC) reported an increase in sales.
October was the first full month after the scandal broke in which VW admitted to using onboard software manipulation to falsify emissions amounts worldwide.
Semler Group's SMC also handles Audi, Skoda and Seat.
Boss not surprised
SMC head Ulrik Schönemann was not surprised by the sales figures for all four brands, of which VW is still Denmark's leading seller.
READ MORE: Record number of cars being sold in Denmark
"We have used many resources and been extremely active in the past month keeping our clients apprised of the situation, so customers are not as negative about the situation as the press," Schönemann told Motor.
Of the brands handled by SMC, only Skoda has shown a slight dip since the scandal broke in September, with sales slightly down in that month.
Overall, SMC imports account for 11.7 percent of the Danish market – a 0.75 percent increase on the same period last year.