News
GPS transmitters being used to stop firewood thieves
---
This article is more than 8 years old.
Nature authority going high tech to slow down pilfering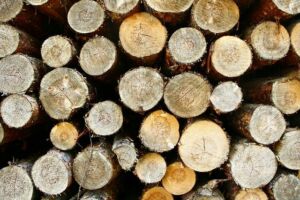 Nature authority Naturstyrelsen is experimenting with hiding GPS tracking chips in stacks of firewood to prevent theft.
Authorities say that a high amount of timber, 623 cubic metres, has been stolen from state forests this year.
"It doesn't sound like much, but the stolen wood is worth 250,000 kroner, and we think that's a lot of money," sales head Peter Chrois Møller from Naturstyrelsen told DR Nyheder.
Red-handed
A few weeks ago, forest ranger Henrik Lundberg caught a thief red-handed in the process of loading firewood onto a truck with a crane in Bjerreskov south of Horsens.
"I asked him to put the wood back and took his name and address," said Lundberg. "He said he had received an order for the wood, but that he did not have much information about the person who had placed the order."
High tech wood
The thievery has prompted Naturstyrelsen to put transmitters on selected stacks.
"We do not want to use obstructions and chains to block access to the forests, so we are going to experiment with putting chips into the wood piles that are most at risk of being stolen."
READ MORE: Aggressive tree disease could cost millions
Lundberg said that the program comes with a risk of the cops showing up at the wrong door,
"The hauler who stole the wood may have sold it to a customer who purchased it in good faith."