News
Banging on the bongos: Danish singer is a mega star in Tanzania
---
This article is more than 8 years old.
In Denmark, however, Esben Sørensen remains largely unknown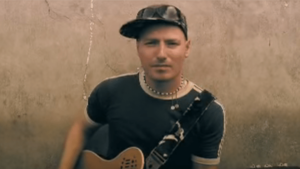 Danish singer and musician Espen Sørensen is a big star on the Tanzanian hip-hop scene, but in Denmark he remains almost unknown.
Performing under the stage name Mzungu Kichaa, which in Swahili means 'the crazy white man', Sørensen is recognised in Tanzania as one of the pioneers of bongo flava, a unique hip-hop music genre.
Grew up in East Africa
Born in Skanderborg, Sørensen moved to east Africa with his parents at the age of six.
He grew up in Zambia and Tanzania, where his parents were stationed in the field of development co-operation.
Despite his white skin and red hair, it was important for Sørensen to blend in and to be accepted by his classmates.
Trying to fit in
"I struggled a lot for it," Sørensen told DR.
"For instance, I walked barefoot for three years because the others did. I also changed my long pencils for shorter ones. It was much cooler to have what others had."
Sørensen learnt to speak fluent Swahilli and has been using the language in his hip-hop songs.
The big hit
In 2009, Sørensen released his debut album 'Tuko Pamoja' with a hit single 'Jitolee', which was played for months on East African Television.
A year later, Sørensen was selected as one of the judges for the local version of 'X Factor', which is called 'Bongo Star Search'.
Unknown in Denmark
In his 20s, he moved to Denmark to study and to work on his music.
However, after a few years of trying to break on to the Danish music scene, he did not succeed and eventually returned to Tanzania.
"I spent a few years in Denmark playing reggae, but it wasn't really going anywhere," Sørensen told Politiken.