News
Mærsk suffers 5 billion kroner drop in profits
---
This article is more than 8 years old.
Denmark's largest company struggles as freight rates and oil prices sink to historically low levels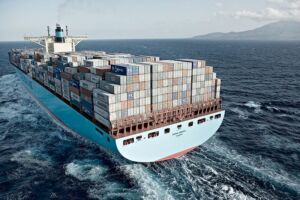 AP Møller-Maersk has suffered a five billion kroner drop in profits due to historically low freight rates and oil prices.
Over the past 12 months, oil prices plunged by 51 percent and freight rates fell by 19 percent, negatively affecting the shipping giant.
In the third quarter of 2015, the Group made 5.3 billion kroner in profits as opposed to 10.3 billion kroner in the same period last year.
In late October, Maersk announced that as a direct consequence of the disappointing development in its largest division Maersk Line, the Group had to downgrade its financial outlook for 2015 by 4 billion kroner.
Laying off employees
The company is expected to earn 23.3 billion kroner this year, while in 2014 it made 28.1 billion kroner in profits.
In addition, the company's stock value has dropped 31.5 percent since its peak in April.
Moreover, Maersk Line has announced 4,000 of its total 23,000 employees will be laid off by the end of 2017.