News
Danish documentary nominated for international award
---
This article is more than 8 years old.
'Swaziland – Africa's last monarchy' is up for Best Short Film at the Al-Jazeera International Film Festival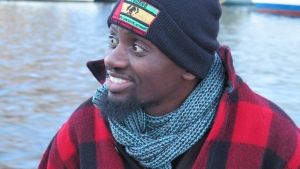 'Swaziland – Africa's last monarchy', a film directed by the award-winning Danish journalist and documentarian Tom Heinemann, has been nominated for 'Best Short Film' at the Al-Jazeera International Film Festival.
The documentary was shown on DR2 in August as part of the series 'De ukuelige' ('The Indomitable'), which portrayed human rights defenders around the world. It centres on the young activist Bheki Dlamini and his fight for democracy and social justice in Swaziland.
"The documentary on Swaziland has helped to give a voice to the suffering people of Swaziland who are in a bitter struggle for freedom and democracy," said Dlamini.
"My story, as captured in the documentary, is the story of most activists in Swaziland who are subjected to torture, beatings, arrests and forced exile. The nomination of the documentary is a victory for the people of Swaziland as Mswati's regime can no longer afford to fool the world that there is no problem in Swaziland."
READ MORE: Danes voice concerns over Swaziland human rights issues
Indomitable success
'De ukuelige' won the award for best short documentary at the A Film For Peace Festival in Italy in August and has been screened at ten other film festivals around the world. It has also been shown on Norwegian and Swedish television.
Heinemann has won the Association for Investigative Journalism's award for excellent investigative journalism twice in the past, and he has also been nominated for the Cavling Award – Denmark's equivalent of the Pulitzer Prize – three times.