News
Migrant workers in Denmark send billions back home
---
This article is more than 8 years old.
Danish cash raises standard of living in 'poorer countries'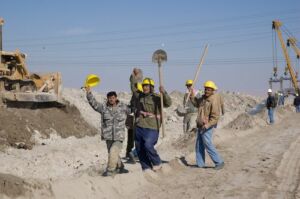 Foreign workers in Denmark from places like Lebanon, China and Thailand send billions of kroner every year to those left behind in their homeland.
Last year, some 13 billion kroner was sent outside the country, according to figures from the World Bank. Five billion kroner went to so-called 'poorer' countries, like Lebanon, China and Thailand. Poorer countries are defined by the World Bank as those places where the gross nation income is less than 88,000 kroner per person annually.
The money, known as 'remittances', makes a difference back home.
"They mean that those back home will have higher living standards, better health and possibly better educational opportunities," Ninna Nyberg Sørensen, a senior researcher at the Danish Institute for International Studies, told DR Nyhedrr.
Part of the GNP
In some countries, remittances are a major part of the economy.
"Remittances make up to 50 percent of the foreign currency coming into some countries," said Sørensen. "They have an enormous impact."
In the Philippines, remittances represent around 10 percent of the gross domestic product, and Filipinos working in Denmark are among the major contributors, sending nearly 340 million kroner back home last year.
READ MORE: Eastern European workers put in more than they take out
Along with the Philippines, the countries of Lebanon, China, Thailand and India  receive the most money from migrant workers in Denmark.
Not always equal
Remittances can help to create growth and development, but cash flowing in from the outside can also create inequality.
Property values skyrocket in areas where many remittances are received, leaving owning a home out of reach for those families without someone sending money.