General
The pioneer of 'ghetto pop', but the jury's still out
---
This article is more than 8 years old.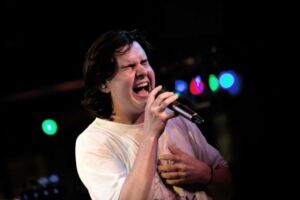 LUKAS GRAHAM
Lukas Graham Forchhammer and his band are one of Denmark's leading groups.
They started their music career thanks to a couple of YouTube videos that received thousands of views and soon enhanced their reputation at underground gigs across Copenhagen.
Their music is a combination of various genres that they call 'ghetto pop'.
The band sells out every performance they have in Copenhagen, so this time around, they are organising two in the city.
Catch their additional concert on December 5 if you are forced to miss this one.