News
Taxi wars: Uber offering tipsy Christmas revellers a free ride
---
This article is more than 8 years old.
Taxi drivers not happy with latest move from upstart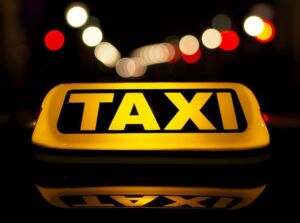 The private taxi service Uber is offering drunken revellers in Copenhagen a free ride home from the party over the next two weekends.
The Uber app, which connects people who need a ride with private drivers, will offer alcohol tests on Gothersgade. If the party-goer is found to have the results of actual spirits as well as festive spirit pumping through their system, they are offered a free ride home.
"Uber wants to make it easier to make the right choice to leave the car behind," Danish Uber head Mathias Thomsen told Metroxpress. "The year's biggest Christmas party evenings seem to be a good time to send the message."
Ongoing feud
Uber has been in operation in Denmark for a year, where it has like in many countries faced heated protests from the traditional taxi industry, which believes the service is illegal because it violates taxi laws and makes tax evasion probable.
Traditional taxi drivers have created the Facebook page 'Uber Fakta' where they document Uber's alleged violations, including the holiday free rides.
"Taxi driver cannot offer the same marketing stunt," wrote one driver. "We have to follow the law and have our meter running when there are customers in the taxi."
READ MORE: Danish taxi drivers demonstrating against Uber
The driver went on to claim that he kept his identity concealed because he had received threats from Uber drivers.
However, several Uber drivers have reported that they have experienced harassment from taxi drivers.