News
Public sector getting stingy when it comes to Christmas gifts
---
This article is more than 8 years old.
If you expect a present from your employer, you have a better chance with a private company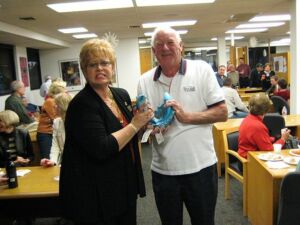 Christmas is a time when many employers reward their loyal workers with a gift thanking them for their service over the year.
Nine out 10 private employers spread a little Christmas cheer, according to Dansk Erhverv, the Danish Chamber of Commerce.
Employers in the public sector are not quite as generous. Many, in fact, choose not to give holiday gifts at all.
Not with taxpayer's money
At Esbjerg Municipality, there is a policy of not giving a gift, although individual departments may do so if they choose.
Esbjerg's personal and development head, Birgitte Stenderup, said that giving employees presents may not be the most effective use of the taxpayer's money.
"Gifts are, of course, a way of giving a pat on the back," Stenderup told DR Nyheder.
"But we are a municipality, and I do not think that is a proper way to use our funds, so we look for other ways to make our employees feel valued, and not just at Christmas."
More generous in Jutland
Gifts to public sector employees seem to be more commonplace in south Jutland. A survey conducted by DR South showed that more than half of the large public workplaces give employees a gift for Christmas, including the municipalities of Fanø, Sønderborg, Aabenraa and Varde and some local hospitals.
READ MORE: Minister: Pay for your own Christmas party mishaps
"People are excited that they can take a gift home that shows their family that they are valued by their workplace," said Tom Ahmt, the deputy head of Aabenraa Municipality.