News
Danish nature agency appealing to prospective lords and ladies of the lake
---
This article is more than 8 years old.
NaturErhvervstyrelsen offering free ponds to those who make the cut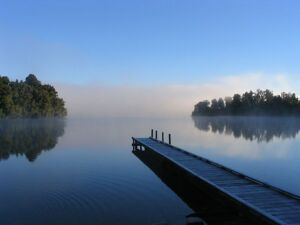 In a bid to help protect endangered species, the nature protection agency, NaturErhvervstyrelsen, has come up with a scheme in which it will cover all the costs of installing a pond on private land, providing it is no bigger than 1,000 sqm.
And it is proving popular. More than 100 private landowners have already contacted HedeDanmark in Viborg, which is dealing with inquiries, to express an interest.
"There are a lot of callers at the moment," confirmed regional head Tine Eggertsen to DR Nyheder.
"Almost all of the costs for a pond of up to 1,000 square metres can be covered."
Agricultural areas eligible too
Eggertsen confirmed that the offer applied to natural and agricultural areas, but that given the interest, NaturErhvervstyrelsen could probably not meet the current demand.
READ MORE: New initiative to improve leisure fishing
One of the interested parties, Evan Holst from Øster Lyby in Salling, who already has his own lake, said that even if he does not get one this time, he will apply the next time the offer comes up.
"I would love to have a pond where we could go and watch the water and see the animals," he told DR Nyheder.
A pond is an inland area of water similar to a lake, but less than two acres (8,000 sqm) in size.