News
Danish companies hoping for ambitious climate agreement
---
This article is more than 8 years old.
A positive outcome at COP21 in Paris could secure and create Danish jobs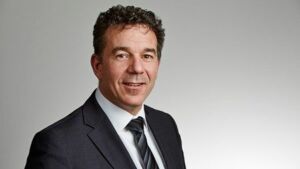 Two large Danish-based companies – Siemens Danmark and Grundfos – are hoping for an ambitious climate agreement at COP21 in Paris in the coming days.
"We hope for an agreement with a strong focus on renewable energy," Michael Hannibal, the global head for offshore wind at Siemens Wind Power in Brande, told DR Nyheder.
Communications head Kim Nøhr Skibsted at Grundfos echoed Hannibal's hopes for a positive outcome in Paris.
"Grundfos makes some of the most energy-efficient pumps and solutions in the world," he said. "They are the result of our work over the last 20-30 years to develop products that can address the problems that climate change creates."
Man on the ground
Skibsted has travelled from Grundfos's headquarters in Bjerringbro to Paris to be close-by during the upcoming days.
"We want the world to choose green solutions, and we have them," said Skibsted.
READ MORE: Grundfos an integral resident of carbon-free city in Abu Dhabi
Hannibal stressed that a turn towards renewable energy in Paris would equal job security in Denmark.
"It is very important to our numerous jobs in Jutland," he said. "It is important for investments throughout the wind energy sector, and to the industry, that we have long-term goals to invest in."