News
Some cancer sufferers still waiting too long for treatment
---
This article is more than 8 years old.
Capital Region lagging behind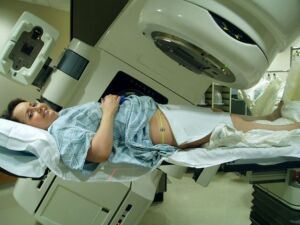 Patients in the Capital Region with aggressive cancers, such as bladder and lung cancer, are still waiting too long for treatment.
While the numbers have been generally improving across the country, during the first three quarters of this year, processing delays and a lack of resources have caused 800 cancer patients in the Capital Region to endure long waiting times for treatment.
"There is a real resource problem," Michael Borre, the head of cancer support organisation De Multidisciplinære Cancergrupper, told DR Nyheder.
"Currently, there are a lack of specialists creating bottlenecks, since it is up to them to do the diagnostics."
Not good enough
The Capital Region recognised it is a problem that hundreds of cancer patients are waiting too long for treatment.
"This is simply not good enough," said Karin Friis Bach, the head of the health committee Sundhedsudvalget. "We are going to continue to work very hard on this next year."
READ MORE: New self-sampling device for cervical cancer screening tested in Denmark