News
Denmark falls to Romania in Women's Handball World Championship
---
This article is more than 8 years old.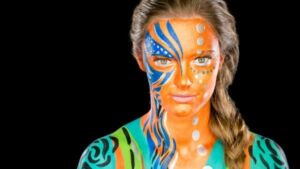 Romania downed hosts Denmark 31-30 in agonising fashion in Herning yesterday to march on to the semi-finals of the 2015 Women's Handball World Championship.
Most onlookers would agree that the Romanians, who scored in the last seconds of overtime to take the win, edged the contest on the night. They made far fewer misplaced passes and were more clinical in front of goal.
Indeed, the Danes did not at any point in the initial 60 minutes take the lead, but still managed to force the contest into ten minutes of overtime thanks to an inspired penalty save in the dying seconds.
Never more than three
In a tight contest at the Jyske Bank Boxen, the Romanians never led by more than three goals. Every time they threatened to open up a gap, they either stalled or the Danes came rampaging back to tie the game.
Romania led 13-10 at half-time, but soon enough it was level again.
"In the first half we did not tackle well, Danish coach Klavs Bruun Jørgensen told DR Nyheder. "Of course we are disappointed."
Heading into the final 10 minutes, the Romanians led by two, but Denmark fought back thanks to some crucial, crafty goals by Line Jørgensen to level the game at 27-27 at the final whistle, although it should have been game over.
The Romanians were awarded a penalty with just seconds left on the clock, but an absolutely brilliant save from their penalty-stopping specialist Rikke Poulsen saw them home, denying star striker Cristina Georgiana Neagu, who finished the game with 15 goals.
And within two minutes of the restart, they scored to go ahead for the first time in the game.
It wasn't meant to be, though. Adriana Nechita, a thorn in their side all night on the right, cut in to lethally fire into the top left corner with just two seconds left on the clock. Time almost stood still such was the disbelief.
"I think we played great against Romania," said Denmark's Rikke Poulsen. "They were experienced, but it could have been us that won."
Romania to face the Norwegians
Romania will now face Norway in the semi-finals. The two teams also met in the group stage, where Romania lost to Norway 22-26.
In the other semi-final, the Netherlands will meet Poland, who managed an upset by eliminating Russia, who were among the favourites to win the title.
The semi-finals are tomorrow, Friday 18 December.