News
New integration rules will leave refugees hungry, says report
---
This article is more than 8 years old.
Most will not be able to afford three meals a day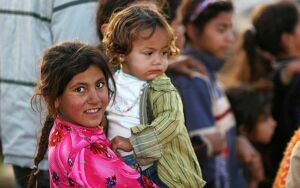 The integration allowance negotiated in July by Dansk Folkeparti, Liberal Alliance and Konservative for 20,000 refugee adults and children will have them living below the poverty level, unable in most cases to afford three meals a day.
That is one of the conclusions of the latest annual report from the Centre for Alternative Social Analysis (CASA).
"Social policy has increasingly become an instrument to get people into work," Finn Kenneth Hansen from CASA told Kristeligt Dagblad. "Therefore, we must ask whether society still provides a sense of security when people are affected by something unforeseen."
Outside the system
The report also points out that one in four refugees will not be able to buy prescription drugs, and more than half of them will not be able to afford to go to the dentist.
Hansen said that refugees were being "deprived of solid Danish social policies".
The integration allowance is startup help given to immigrants and others who have been in Denmark for less than seven of the past eight years instead of the unemployment benefit kontanthjælp.
READ MORE: New asylum austerity measures would violate human rights
The amount is approximately the equivalent of the SU student allowance, but varies according to family size and the age of family members.