Business & Education
Reinvented and resurrected: how the nisse has persevered over the years
---
This article is more than 8 years old.
Out in western Zealand lies Nisseland, a nostalgic tip of the hat to the department store displays of Christmas past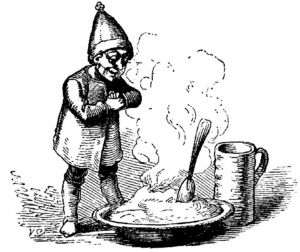 Back before Disney, with a cry of "Bippity, Boppity, Boo," took out a patent on fairy-tales, Christmas displays were still handmade and the nisser of Nordic folklore were more country trolls than Christmas elves.
But if anything, the festive period − which has seen the mischievous trolls put on red and white striped tights and move inside the Danish home (normally the attic) − has helped the nisser persevere in the popular imagination despite an increasingly more global outlook and them becoming a little benign.
Those long winter evenings …
Right up until the 1960s and 70s, children in provincial Zealand would look forward to the annual Christmas outing with their parents, who would take them to a large department store like Magasin or Illum in Copenhagen (or Daells Varehus back then, which is now the upmarket boutique hotel Sankt Petri) to see the elaborate mechanical displays of the nisser, handmade in meticulous detail, each one the centrepiece of its own small yuletide scene.
Stand for long enough and some of the figures would move their heads towards the viewer, or their arms as they made something in the workshop, and a train might pass around the entire display.
In Denmark, as in the rest of Scandinavia, nisser have nothing to do with Santa's helper elves and instead originate from the region's pagan past, causing trouble on the farms, perhaps encouraging children to stay indoors on perilously icy winter days and, later, giving small advents gifts in return for a bowl of risengrød (or rice pudding) left up in the attic – but woe betide you if you forgot. Livestock might die or even worse.
They've got their own land
While Copenhagen's department stores have long since abandoned the old mechanical displays, a real old-fashioned Christmas experience can still be had out in the country.
Nisseland, near Kalundborg in the most western part of Zealand, is the world's largest mechanical nisser display. Over an area 1,500 sqm in size located in a large engine shed on a farm near the village of Mørkøv, it displays hundreds of unique, handmade mechanical nisser and animals, all with their own fantastic seasonal scenes.
The mechanical nisser displays of Nette Philipsen and John Rogers first went on display at Tivoli during its 1996 Christmas season, and they have since been exported to Liseberg Amusement Park in Gothenburg, Sweden, and even to Japan at the indoor Sapporo Media Park Spica.
Nisseland, meanwhile, was established in 2002, and the nisser business is now so successful that the husband and wife team spend all year on the displays, employing a team of (human) helpers during the busy months of November and December.
Started by enthusiasts
"It all started over 20 years ago, when my wife Nette and I, both big nisser fans, were lamenting over the fact that the mechanical Christmas displays at Copenhagen's large department stores − ones we had experienced as children on annual outings with our parents − simply did not exist anymore," explained Rogers to Landbrugs Avisen.
"There was only one thing to do, and that was to make one ourselves. We sold our first display in 1983, and since then our nisser company has grown."
Aside from the display at Nisseland, Christmas trees are sold, along with wreaths and other decorations, by the neighbouring farm owners, and there are pony rides on diminutive Icelandic ponies. Children can pet goats and sheep, and there is a booth of Christmas treats from all over the world.
Each year, the couple refresh their display with new scenes, replacing old figures, which are all handmade by Rogers, who learned after the first year that simply gluing the figures was not enough and soon invested in welding equipment. Philipsen, meanwhile, is in charge of wardrobe and sews the clothes individually for the beloved nisser figures.