News
Political majority would drop parole for gang members
---
This article is more than 7 years old.
Gang members should do longer sentences than criminals who commit similar crimes, say politicos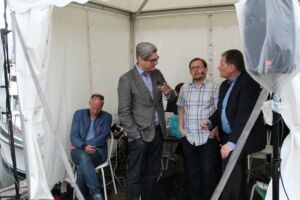 A parliamentary majority would cut parole options for imprisoned members of gangs and biker clubs.
For example, if a gang member is handed a three-year sentence, they should serve the entire three years and not a partial sentence as is often the norm today.
"I find it hard to see why a biker or gang member should be given an early release," Socialdemokraterne spokesperson Trine Bramsen told DR Nyheder.
"If they do not wish to become part of society and just want to get out and commit more crimes, there is no reason they should be released early."
Pind opposed
The proposal was submitted by the blue bloc in 2014. And now with Socialdemokraterne on board, it would appear to have a majority.
"Organised crime aims to create insecurity," said Konservative  head Søren Pape. "This tightening of the laws may deter some from joining a gang or biker club."
Søren Pind, the justice minister, is not quite ready to jump on the no parole bandwagon.
"I cannot go that far," said Pind. "I have to examine, among other things, the human rights aspect."
Get tough
Pind said the government would "go as far as possible" in an upcoming gang package.
Pind said he didn't see the point in implementing regulations that would be thrown out by the courts later on.
READ MORE: Members asking for help to leave their biker gangs
Bramsen said that stricter measures have been shown to work with gangs before, so more should be put in place.
"I am willing to go a step further," she said. "Gangs are deeply damaging to our society."