News
Sweden extending border controls until February 8
---
This article is more than 7 years old.
Still "a risk to public and order" says Swedish interior minister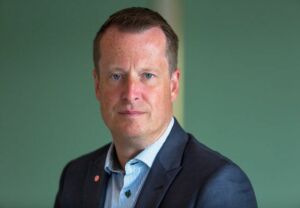 Anders Ygeman, Sweden's interior minister, has announced that Sweden intends to prolong border controls until February 8.
"We assess there is still a risk to public order and security," Ygeman told the Swedish newspaper TT.
In spite of an admonition from the EU yesterday that extraordinary measures like border controls should be halted as soon as possible, the minister does not expect them to be phased out anytime soon, and certainly not before the EU has what he called "control" over the union's borders and establishes joint responsibility for the refugee crisis.
"When that happens, we can dial things down," said Ygeman.
Carriers could pay
Sweden has introduced 'carrier liability', which requires carriers to check the identity of travellers. If they do not, it can carry a fine of 50,000 Swedish kronor.
The Danish immigration minister, Inger Støjberg, has said that Denmark will also consider fining private transport companies carrying people who cannot legally enter the EU.
"We are going to be monitoring the situation and, if necessary, we will bring the carrier liability into force. And it might happen at very short notice."
Checks continue
DSB has been checking passengers travelling to Sweden via trains since January 4, and bus and ferry passengers are also being checked.
The EU allows member states to introduce border controls for up to six months.
Under Schengen rules, a member country must face "a serious threat to public policy or internal security" to impede movement with border controls.
Schengen under pressure
Currently, six Schengen countries have chosen to introduce border controls.  The EU has warned that free movement within the Schengen region is under enormous pressure.
Denmark is also checking the IDs of selected travellers at the German border. Those controls currently apply until January 14, but Støjberg has said that they will probably be extended.
More than 1 million migrants fleeing conflicts and poverty in the Middle East and beyond sought shelter in Europe in 2015.
READ MORE: EU: Border controls must be ended as soon as possible
Tragedy unfolded on Tuesday when Turkish authorities discovered the bodies of 34 migrants who had been trying to cross the Mediterranean to the Greek island of Lesbos.