News
Goldman Sachs ready to invest more in Denmark
---
This article is more than 7 years old.
US financial giant says it has "unlimited capital" to use to purchase Danish companies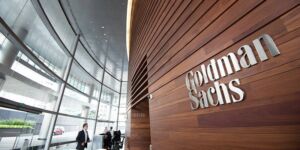 Goldman Sachs thinks Danish companies are a good investment. Michael Bruun, the head of the US multinational investment bank's Nordic Merchant Banking division, predicts it will scoop up more Danish companies in the coming years.
"When you look at our overall portfolio, Denmark is very overweighted," Brunn told Finans. "That is because we generally invest in large, macroeconomic trends, and many Danish companies hit that mark."
Since 2014, Goldman Sachs has been behind the controversial purchase of energy giant Dong and, in collaboration with Altor, acquired animal feed company Hamlet Protein. Together with Gro Capital, Goldman Sachs also bought the logistics company Trackunit.
Trendy Denmark
According to Brunn, the investment bank has access to almost unlimited amounts of capital.
Denmark's leading expert in private equity funds, Robert Spliid, a lecturer at CBS, said that Goldman Sachs's interest in Denmark is consistent with the general trend.
READ MORE: 2,500 protest against Goldman Sachs deal
"From being virtually non-existent, we now see many major foreign players such as Goldman Sachs going for smaller companies with a market capitalisation of less than 1 billion kroner," he said.