News
More Danes donated organs last year
---
This article is more than 7 years old.
"A small but significant increase" says Danish Centre for Organ Donation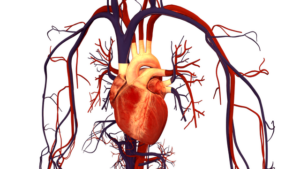 There was a slight increase in the number of organ donations in Denmark  last year, according to new figures from Scandiatransplant, which is responsible for co-ordinating organ transplants in Scandinavia.
Last year, Danish patients received a new organ from 87 deceased donors and 119 living kidney donors.
In 2014, there were organ donations from 80 deceased and 110 living donors.
Small but mighty
The relatively small increase is still important, according to Helle Haubro Andersen, the head of the Danish Centre for Organ Donation.
"We work with small numbers when it comes to organ donations, so it's really great we have gone from about 60-70 deceased organ donors annually to 87," Andersen told Kristeligt Dagblad.
"Each deceased donor has given between three and four organs to Danish or other Nordic patients, so the increase has made a big difference," she said.
Andersen said that 40 more Danes received organs last year than in 2014.
READ MORE: Documentary stirs debate on organ donation
Compared to the other Nordic countries, transplantation activity in Denmark is still low, but Andersen said the slight uptick is a "positive development".
Age not an issue
The number of older donors showed an especially large increase, with those over 70 jumping from just six in 2014 to 20 last year.
"Older donors can donate livers and kidneys," said Andersen. "Overall, they accounted for more than one in five donors in 2015. The oldest was 79 years old."