News
Three people killed in traffic accident in west Jutland
---
This article is more than 7 years old.
The truck driver who caused the accident had been drinking alcohol, according to police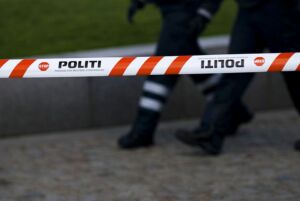 Three people died in a traffic accident in Lem Municipality in west Jutland on Tuesday morning. Police arrived at the scene shortly after receiving word of the accident at 9:30 am.
Middle-aged couple from Herning among victims
The accident occurred when three cars came to a stop in order to let a vehicle transporting wind turbine equipment drive onto the main road from a side road. A truck, approaching from behind, failed to see the cars and rammed into one.
The driver of the minibus the truck hit, 27, was killed, along with an older married couple from a small town outside Herning, aged 62 and 59, who were in the car in front of the minibus.
Truck driver was driving under the influence
Jens Claumarch, the duty officer at Central and West Jutland Police, said the driver of the truck was unhurt.
"He has been taken to hospital to be checked for shock, but he's not hurt physically," he said.
As for the cause, he stated that the driver had been drinking, but that other factors are yet to be assessed.
"I believe that he has been inattentive. Further investigation will show whether his equipment was in order and whether he was speeding. We already know that he had been drinking," he said.