News
Mother and child take deadly leap from window at Copenhagen's Rigshospitalet
---
This article is more than 7 years old.
Police have ruled ruled out foul play or it being an accident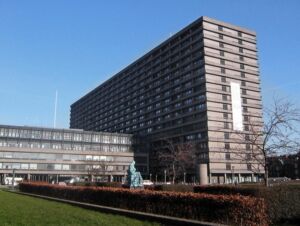 A 38-year-old woman holding her child jumped from a window at Rigshospitalet in Copenhagen yesterday. Both the mother and her child died.
"This is a family tragedy – the mother chose to jump out," Copenhagen Police watch commander Michael Andersen told Jyllands-Posten.
A tragic situation
Andersen said the police were aware of some of the circumstances leading to the tragedy, but preferred not to comment.
Andersen would also not disclose the child's gender or age. "There are others to take into account and notify," he said.
The woman jumped from an examination room near the hospital's maternity ward shortly before 4 pm yesterday. Witnesses have been offered psychological help.
"The hospital's psychology department has offered its assistance," said Andersen.
Police would not comment on the deceased woman's possible motive.