News
Swedish coffee shop chain coming to Denmark
---
This article is more than 7 years old.
Espresso House will open a cafe at Rådhuspladsen this spring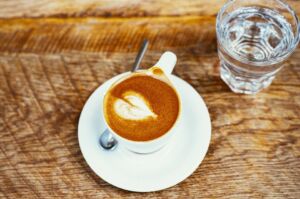 The Swedish coffee shop chain Espresso House will open a café at Rådhuspladsen in Copenhagen this spring – the first in Denmark, reports Berlingske.
The chain is owned by Luxembourg-based JAB Holding, which last summer bought Baresso Coffee, Denmark's first and largest chain of espresso bars.
"The battle for customers has intensified dramatically over the past few years in our industry," Nickolas Krabbe Bjerg, the chief executive of Baresso Coffee, told Berlingske.
"We are looking forward to getting an even better grip on the Danish market together with our Swedish colleagues."
The king of the north
Espresso House was founded in 2012 and has since grown into the largest chain of coffee shops in the Nordic region.
It runs 187 coffee bars in Sweden, 23 in Norway and 3 in Finland and employs over 2,000 people.
In 2016, Espresso House is planning to open 30 new cafes across the Nordic region.