News
US roofing giant acquires European leader Icopal
---
This article is more than 7 years old.
After the sale GAF will become the world's biggest roofing company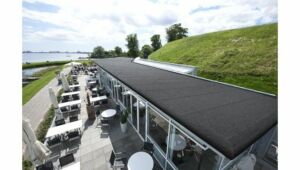 The Danish roofing company Icopal has been sold to North America's largest company in the industry, GAF, for 1 billion euros (almost 7.5 billion kroner).
Founded in 1876, Icopal has been owned by the Dubai-based investment company Investcorp since 2007 and has grown to be one of Europe's leading producers of roofing products. The sale to GAF will result in the world's biggest roofing company, with 65 production facilities worldwide, 6,500 employees and a turnover of 4 billion dollars (about 27.5 billion kroner).
CEO: good for stakeholders
Miguel Kohlmann, the CEO of Icopal, sees distinct advantages for the company's stakeholders.
"GAF's long tradition of innovation and commitment to top quality and customer focus complements Icopal's strengths and values," he said.
"Our customers will benefit a lot from economies of scale, a wider selection of products and services, increased product innovation and a unique global distribution network. Our employees will get new exciting opportunities working for a genuinely global company."
Bob Tafaro, the head of GAF, sees the acquisition as giving the company the size and strength to lead the industry on both sides of the Atlantic.
"We have enormous respect for Icopal's competent leadership and we welcome all Icopal employees to the GAF family," he said.
"Icopal has established itself as a leading company in Europe with a strong business mix and a well-deserved reputation for super-quality products, services and employees."