News
Danish shoe designer is taking the fashion world by storm
---
This article is more than 7 years old.
Her beautiful shoes feature a patent-pending insole system that ensures all-day comfort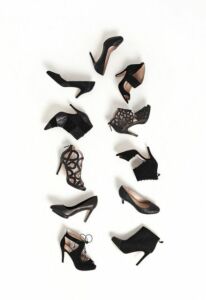 If you love the look of stilettos but cannot face the thought of braving the pain by actually walking in a pair, a 28-year-old Danish designer who is based in London may have the answer to your problem.
These stilettos were made for walking
Nanna Liv has taken the fashion world by storm with a line of stilettos that are both beautiful and comfortable.
Calling herself a 'nobody', Nanna saw a gap in the market and rushed to fill it with her innovative ideas. She now owns the company Sargossa and has seven employees and a worldwide network of distributors. She also plans to open dedicated Sargossa stores in the near future.
"I followed my intuition. Of course, I also listened to feedback, but I followed my own idea," she told the Danish fashion magazine ALT.
Sexy, comfortable 
Nanna, who is driven by her belief that women should be able to choose footwear that is both sexy and comfortable, thinks male shoe designers have so far missed the memo.
"The biggest men in the shoe business often think more of the sexy element of shoes. They believe the foot should roughly match the shoe [and not the other way around]. But for my shoes, that is reversed," she said.
The shoes, which took years to develop as Nanna searched for the perfect components to make her patent-pending insoles, are comfortable enough to wear all day – without leading to pesky problems such as aching backs, sore knees and bleeding ankles. It also doesn't hurt that as far as their appearance is concerned they're more Jimmy Choo than Dr Scholl's.
As to her future plans, Nanna has very definite ideas.
"I clearly have a plan to grow and I'm not going to stand still. I do not measure my success in relation to my neighbour, but in relation to myself and my own expectations and ambitions," she said.
"Some 80 to 90 percent of my waking time is spent at Sargossa, and I have not been on a long holiday for several years. But I love it, and my boyfriend and I often sit and talk about work and inspire each other."