News
Capital Region getting new ambulances with relaxing music
---
This article is more than 7 years old.
The idea has proven successful in Region North Jutland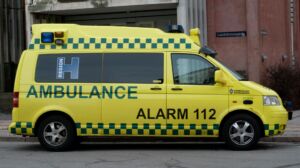 The Capital Region has bought 79 brand new ambulances that play soothing music to patients on their way to hospital, reports DR.
The same idea has already been positively tested in Region North Jutland, where 7 out of ten patients said they enjoyed listening to relaxing music inside an ambulance.
The ambulances are also equipped with electronic stretchers that help patients to get safely in and out of the vehicle and take the strain of heavy lifting off emergency services personnel.
The new ambulances will be in use from February 1.