News
Chinese coal plants get help from Denmark to reduce CO2 emissions
---
This article is more than 7 years old.
Danish expertise to pave the way for more wind power in China's energy system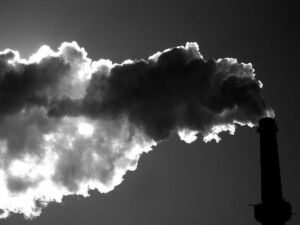 China burns more coal than any other country in the world, and using the fossil fuel to generate energy has left the country with environmental concerns.
A planned collaboration between Denmark and China will streamline the operation of the Asian country's ageing coal plants, reducing coal consumption, lowering the country's huge amounts of CO2 emissions and improving air quality in Chinese cities.
Danish know-how
Lars Christian Lilleholt, the climate and energy minister, signed a co-operation agreement on Monday in the Chinese capital of Beijing. If a pilot project proves successful, the deal will eventually be extended to all coal power plants in the country.
"We will provide Danish expertise about how to improve the operating efficiency of Chinese coal power plants, including how to bring renewable energy online as part of the energy supply," Lilleholt said in a statement.
Blowing in the wind
The inability of the Chinese system to always incorporate available wind power means that Chinese wind turbines are at a standstill 15 percent of the time.
"In Denmark, we dial the power plants down when it's windy," said Lilleholt. "They haven't quite got the hang of that yet in China, so a lot of energy is being wasted."
The goal of incorporating Danish technology and expertise is to reduce China's CO2 emissions by 30 million tonnes – the equivalent of about three quarters of Denmark's energy-related greenhouse gas emissions.