News
Danish schools lacking anti-bullying strategies
---
This article is more than 7 years old.
Students in Esbjerg will help formulate new prevention plan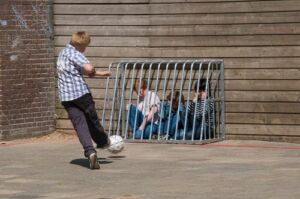 Every third public school in Denmark still lacks a strategy for the prevention of bullying, reveals a survey carried out by Red Barnet, a non­-profit organisation that promotes children rights.
The rate is unchanged since a report in June last year.
READ MORE: Every third public school has no strategy against bullying
Red Barnet and the Danish Association for Schools and Parents (Skole og Forældre) are therefore launching a project in Esbjerg to discuss anti­-bullying strategies that could be implemented in August when the new school year starts.
Children, parents, experts and school leaders will be included in the discussions to make sure the strategies work in practice, Mette With Hagensen, the head of Skole og Forældre, told DR.