News
Copenhagen mayor wants to sell off city's investments in fossil fuels
---
This article is more than 7 years old.
Decision to ratify divestment of the city's holdings could be ratified next week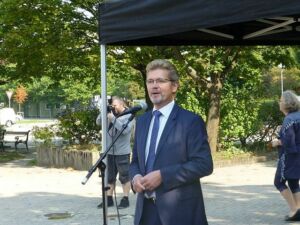 Frank Jensen, the lord mayor of Copenhagen, has announced plans to divest the city's 6.9 billion kroner investment fund of all its fossil fuel holdings.
Jensen will present his proposal at a finance committee meeting next Tuesday. It is expected to be passed.
"Copenhagen is at the forefront of the world's cities in becoming green, and we are working hard to become the world's first CO2-neutral capital by 2025," Jensen told Information.
"It seems wrong that we are still investing in oil, coal and gas, and we have to change that."
When is the first not the first?
Although Oslo has already sold off its investments in fossil fuels, Jensen said that he was "not aware of any other capitals that have made decisions as clear as the one we are making".
READ MORE: Copenhagen takes home climate honours from London
Jensen said that he felt more cities would follow Copenhagen in the wake of the Paris climate agreement.