General
Danish government extends border controls
---
This article is more than 7 years old.
Checks at Danish-German border extended until 23 February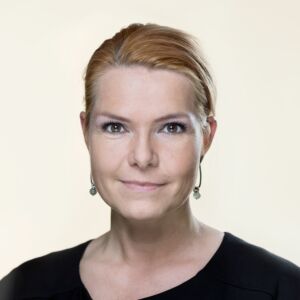 The Danish government has extended the border controls between Denmark and Germany until February 23.
"We are extending  the temporary border controls in the same fashion as before, by using random checks," announced the immigration and integration minister, Inger Støjberg.
This is the second time since they were put in place on January 4 that the government has extended the controls. The second extension had been put in place until February 3.
"It is necessary to prolong the border controls," said Støjberg. "The Swedes have introduced border controls and carrier liability, so we risk seeing a very large accumulation of refugees and migrants."
Swedish-Danish co-operation
Støjberg met earlier this morning with the Swedish justice and migration minister, Morgan Johansson, who joined her at today's press conference.
"This has been and remains a very dramatic situation," said Johansson. "We are constantly working together to find solutions."
Johnson thanks Denmark for acting "quickly and constructively" in connection with the introduction of the Swedish ID checks.
Asylum-seekers still coming
There have been 1,400 requests for asylum in Denmark since the beginning of the year, according to the Immigration and Integration Ministry.
Most of the asylum-seekers are from Syria, with Afghanistan and Iraq also featuring prominently.
READ MORE: Record number turned away at Danish-German border
The government expects that between 15,000 and 25,000 people will seek asylum in Denmark this year.
The EU allows member states to introduce border controls for up to six months.
Under Schengen rules, a member country must face "a serious threat to public policy or internal security" to impede movement with border controls.