News
Denmark could become world leader in 'smart cities'
---
This article is more than 7 years old.
Many municipalities have already invested in technology-driven urban solutions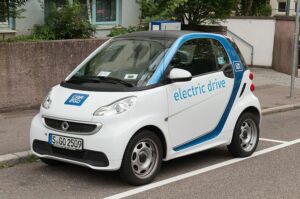 Denmark has the potential to become an international leader in smart-city solutions, concludes a new report prepared by the consulting firms Arup and CEDI.
According to the 'Growing Smart Cities in Europe – Digital Solutions for Better Urban Environments and National Prosperity' study, over half of the Danish municipalities have already carried out smart-city projects in collaboration with business and academia.
However, the potential for these technology-driven urban solutions is much higher in Denmark, believe the analysts.
While many municipalities have access to funds, they are unclear about which smart-city products and services they should buy, from whom, and how to avoids risks of redundancy.
National strategy needed
"It requires that we strengthen collaboration among all the levels of the public sector," stated Kristian Jensen, the foreign minister.
"There is a need for a national strategy for smart-city solutions to ensure targeted and systematic efforts at the national, regional and municipal levels, so that we can meet the potential."
"And we can do it, because Denmark is already good at using new technologies while designing modern cities – both for the benefit of citizens and the environment."
Part of UN goals
Denmark has a digital-savvy population with a widespread access to digital infrastructure and education.
The public sector provides open data portals, and local universities have invested in research for developing smart-city solutions.
According to Arup and CEDI, the potential for Denmark to export and profit from smart-city solutions is huge as the international market for these urban products and services is estimated to be about 9,000 billion kroner.
Last year, the international community committed to implementing sustainable urban solutions as part of the 17 development goals adopted by the United Nations.