News
Former Michelin chef opening up fast-food joint in Vesterbro
---
This article is more than 7 years old.
Jagger Fast Food getting ready to bust out some tasty licks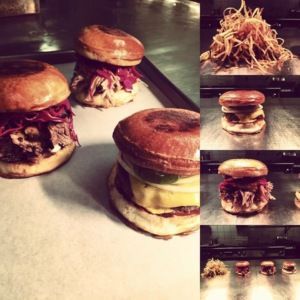 The former Michelin star chef Rasmus Oubæk will open a new fast food joint on Istedgade in Vesterbro sometime in the next month or two.
Jagger Fast Food, which, among other delicacies, will feature the classic American cheese burger, a spicy hotdog and croquettes of braised pork shank, is scheduled to open at the end of March or in early April.
"We've simply wanted to play around with fast-food," Christian Brandt, one of the people behind the project, told AOK.dk. "Boil things down to what it's all about: something fun that doesn't cost a bundle."
"We've tried the restaurant thing with wine, waiters and all that jazz. Now it's time for dynamic and energetic fast-food."
READ MORE: A killer, you'll be banging on your chest: Bang bang, Gorilla
Golden touch
Oubæk and Brandt have teamed up with Ahn Oubæk – Rasmus's wife – and Bjørn Jacobsen on the project. All four have been previously involved in the Copenhagen success stories Gorilla and Pluto.
The team is ready to serve up some serious delights in the form of fried chicken burgers, pulled pork-burgers, fried chicken, shoestring fries with rosemary, coleslaw and mac 'n' cheese. Milkshakes, daiquiris and sundays will also be on the menu.
Jagger Fast-Food will seat around 80 guests and will be open every day from 11:00-23:00.