News
Sweden extends ID border controls with Denmark
---
This article is more than 7 years old.
Swedish minister wants to wait out winter before making decision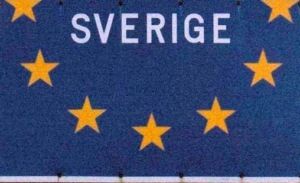 Sweden has decided to extend the ID checks at its border with Denmark.
The Swedish transport minister, Anna Johansson, argued that it was too soon to lift the stringent control after meeting with her Danish counterpart Hans Christian Schmidt yesterday.
"Before any discussions regarding the upheaval of the ID control between Denmark and Sweden, the government wants to ensure that the number of asylum-seekers doesn't increase as soon as the winter is over with," Johansson told Sydsvenskan newspaper.
READ MORE: Swedish border controls could hurt Danish economy
Few crossing Øresund
Johansson went on to say there was still no deadline for when the border control will be halted.
Sweden decided to establish ID checks at its borders with Denmark on January 4 in the wake of massive refugee migration flooding across its borders.
According to Sydsvenskan, 638 people sought asylum in Sweden last week, but very few arrived across the Øresund. Instead they are mostly arriving via the ports in Trelleborg and Gothenburg.
Until July 4?
Given that the EU allows member states to introduce border controls for up to six months, the border controls could be in place until July 4.
Under Schengen rules, a member country must face "a serious threat to public policy or internal security" to impede movement with border controls.